Our Manifesto
We are unveiling new ways of creating and distributing knowledge.
Through our paths, we have come to honour the creativeness of the individual.
We have come to value the diverse judgment of the wider community above the assessment of just a few individuals.
We have come to believe that the development of an Open Society necessarily depends on free access to knowledge.
We have come to believe in simplicity.
We have come to value time more than anything, and the right for all of us to make the most of it.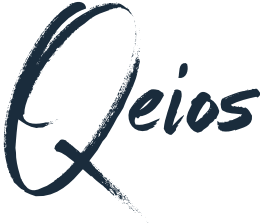 ---
Ethics Statement
Qeios is committed to Open Science and transparency. The principle we operate is that rather than censoring scientific discourse using an unreliable pre-publication peer review system, we promote post-publication open evaluation and discussion. We encourage those who are critical of articles and definitions published on Qeios to post their reviews using the platform where they will be linked with the publication and with other reviews and comments.
Contributors are trusted to engage in a respectful and scholarly way with each other and to give and receive criticism and evaluation in a spirit of collegiality. Contributors are expected to make full disclosures of potentially competing interests which includes but is not limited to financial competing interests.
---
Advisory Board
Qeios' Advisory Board provides strategic insights and direction for the platform. Advisors do not act as Editors. Qeios does not have Editors who handle works or make editorial decisions on their validity. This is authors and reviewers' responsibility, in accordance with the Open Peer Review model of Qeios.